International Scientific Cooperation - SDRT-I3C
An international standing
As part of its development, the SDRT-I3C has sought to broaden its scope of influence and has thus decompartmentalized its research perspectives both scientifically and geographically in order to ensure the conservation and continuation of its structural transversality.
In this perspective, the team has forged numerous collaborative partnerships with researchers and research institutions around the world, and continues its expansion efforts.
Among SDRT researchers, we find...
57% of foreign university professors and researchers;
67% of whom are Senior Fellows;
78% among Fellows;
And 75% among Experts;
For a total of 17 different nationalities represented.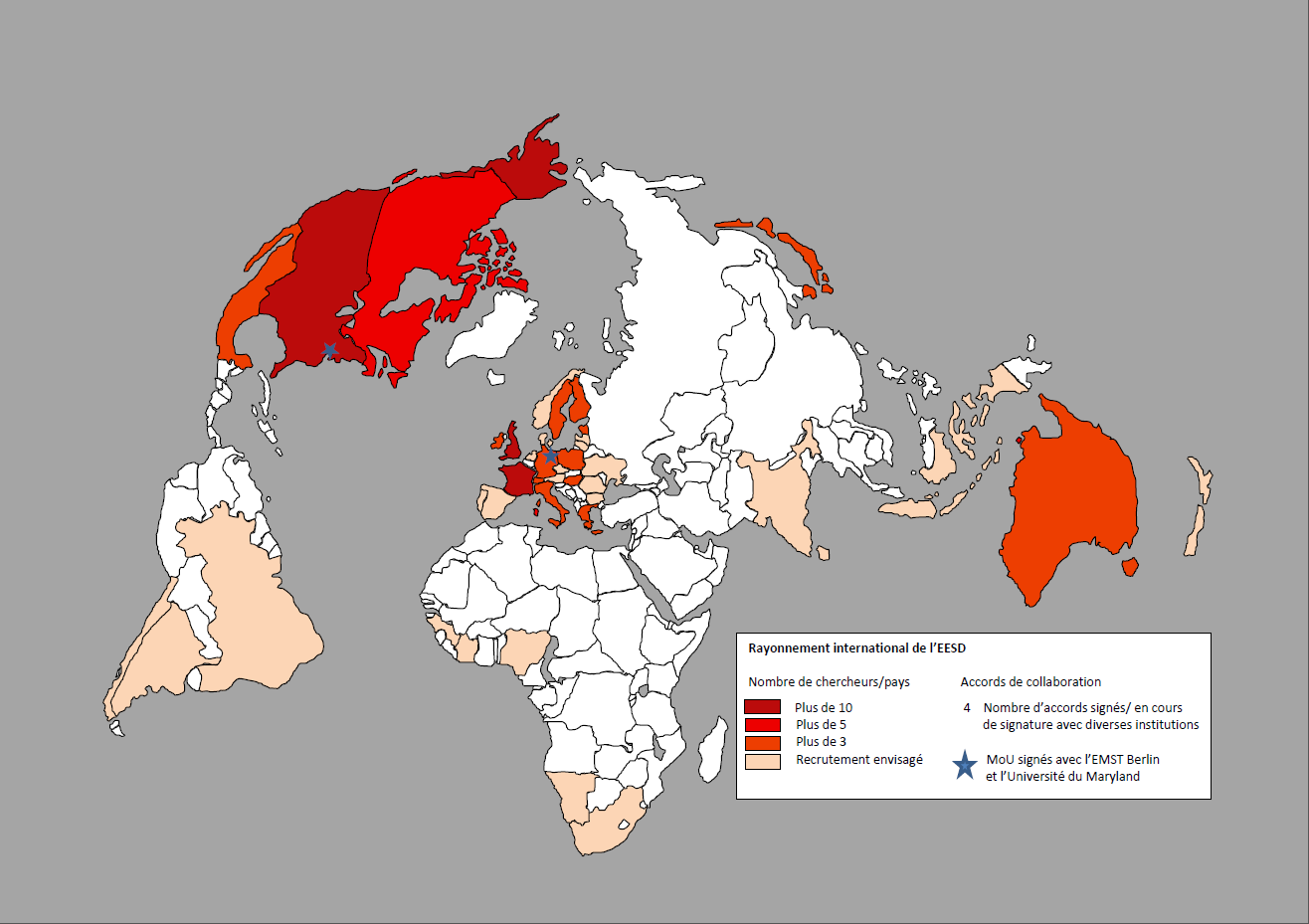 The international standing of the SDRT (28/10/2019)
Conferences, Talks, Guest Professors
These networks built over the past year have already resulted in the organisation of many conferences with various Senior Fellow members of the SDRT, and the stay of two of them as visiting professors in September 2019. At the same time, they are being perpetuated by the signing of national (CERCADFF, FMSH, etc.) or international (UMD, MIT, ESMT Berlin, etc.) collaboration agreements that will soon allow the implementation of joint research projects.
In the same section