Michael Chertoff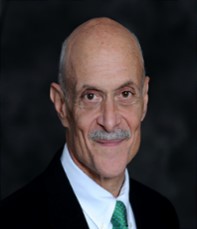 Michael Chertoff is Co-founder and Executive Chairman at The Chertoff Group. He was Secretary of the U.S. Department of Homeland Security from 2005 to 2009.
At Chertoff Group, Mr. Chertoff provides high-level strategic counsel to corporate and government leaders on a broad range of security issues, from risk identification and prevention to preparedness, response and recovery.
Before heading up the Department of Homeland Security, Mr. Chertoff served as a federal judge on the U.S. Court of Appeals for the Third Circuit. Earlier, during more than a decade as a federal prosecutor, he investigated and prosecuted cases of political corruption, organized crime, corporate fraud and terrorism – including the investigation of the 9/11 terrorist attacks.
Mr. Chertoff is a magna cum laude graduate of Harvard College (1975) and Harvard Law School (1978). From 1979-1980 he served as a clerk to Supreme Court Justice William Brennan, Jr.
In addition to his role at Chertoff Group, Mr. Chertoff is also senior of counsel at Covington & Burling LLP, and a member of the firm's White Collar Defense and Investigations practice group.
External Links